04003979
https://lawyers.lawyerlegion.com/
Michael Greene
404-636-3445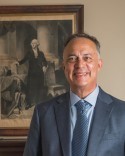 Michael Greene Attorney at Law
1934 North Druid Hills Road
Atlanta
, GA
30319
attorneygreene.com
Phone: 404-636-3445
About Michael Greene
Michael Greene, Attorney at Law has achieved exceptional results for his clients for 25 years in criminal defense. As a criminal defense lawyer in Atlanta Georgia, the assessment of criminal law matters are conducted with attention to detail and it is vital to start early. Michael Greene offers affordable payment plans and will look for cases to be resolved as soon as possible. Greene will work ha... read more »
Biography
Michael Greene, Attorney at Law has achieved exceptional results for his clients for 25 years in criminal defense. As a criminal defense lawyer in Atlanta Georgia, the assessment of criminal law matters are conducted with attention to detail and it is vital to start early. Michael Greene offers affordable payment plans and will look for cases to be resolved as soon as possible. Greene will work hard for you and will defend you aggressively.
Criminal Defense Lawyer Michael Greene has the Experience to Help You
Attorney Michael Greene graduated law school from Atlanta's John Marshall Law in 1993 and has vast experience as a criminal defense lawyer. He will look to solve your case as quickly as possible and will seek to reduce or dismiss the charges. Let's work together so Attorney Michael Greene can start building a strong and compelling case on your behalf. Contact us for a free consultation.
Call 404-636-3445 or visit https://attorneygreene.com for more information
Contact Information
Michael Greene Attorney at Law
1934 North Druid Hills Road
Atlanta
, GA
30319
attorneygreene.com
Phone Numbers:
Practice Areas
Area of Practice
% Focus
Criminal Defense
P1
10.00%
Personal Injury
P3
9.00%
Federal Crimes
S1
9.00%
DUI / DWI / Drunk Driving
S1
9.00%
Drug Crimes
S1
9.00%
Marijuana Defense
S1
9.00%
Juvenile Defense
S1
9.00%
Domestic Violence
S1
9.00%
Theft Crimes
S1
9.00%
Sex Crimes
S1
9.00%
Motor Vehicle Accidents
S3
9.00%
Credentials
Bar Licenses
| State | Status | Year Acquired |
| --- | --- | --- |
| Georgia | Member in Good Standing | 1993 |
Work Experience
Position
Duration
Michael Greene, Attorney at Law

1993

– present
Education
| School | Major | Degree | Year Graduated |
| --- | --- | --- | --- |
| John Marshal Law School | Law | JD | 1993 |
Associations
Position
Organization
Duration
Member
State Bar of Georgia

1993

– present
Send an Email to
If your situation is urgent, consider calling this attorney instead of sending an email:
Phone:
Blogs
Criminal Defense Attorney serving Atlanta, Georgia
Publications and Articles
Published January 2019
Publisher: Michael Greene, Attorney at Law
9 of the Most Important Things Criminal Defense Lawyers Do.