33000841
https://lawyers.lawyerlegion.com/
Roger Priest
360-281-7314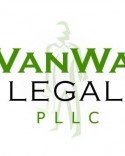 About Roger Priest
A Vancouver Washington criminal defense and personal injury law practice. Need a criminal defense attorney for a DUI, domestic violence, felony charge or gun rights restoration? Need a personal injury lawyer for a car accident, slip and fall, dog bite, premises liability case, trucking accident, bicycle or pedestrian injury, or nursing home abuse? Call for a free consultation. We offer flat-fee ra... read more »
Biography
A Vancouver Washington criminal defense and personal injury law practice. Need a criminal defense attorney for a DUI, domestic violence, felony charge or gun rights restoration? Need a personal injury lawyer for a car accident, slip and fall, dog bite, premises liability case, trucking accident, bicycle or pedestrian injury, or nursing home abuse? Call for a free consultation. We offer flat-fee rates on criminal charges. And we don't get paid on your injury case unless we get you a recovery.
Practice Areas
Area of Practice
% Focus
Criminal Defense
P1
50.00%
Personal Injury
P3
50.00%
Credentials
Bar Licenses
| State | Status | Year Acquired |
| --- | --- | --- |
| Washington | Member in Good Standing | 2012 |
| Oregon | Member in Good Standing | --- |
Send an Email to
If your situation is urgent, consider calling this attorney instead of sending an email:
Phone:
Blogs
A Vancouver Washington attorney practice handling criminal defense, personal injury, DUI, car accident injury, domestic violence, slip and falls, dog bites, nursing home abuse and more.