03003130
https://lawyers.lawyerlegion.com/
Susan Petro
609-677-1700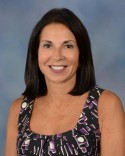 About Susan Petro
Ms. Petro is a founding partner in the firm  and focuses on personal injury litigation. She is bilingual, fluent in English and Spanish.  She is a former president of the Atlantic County Bar Association and served nine years as master in the Vincent S. Haneman America Inn of Court. Ms. Petro has a Bachelor of Arts degree from Rutgers University and received her law degree at Rutgers University ... read more »
Biography
Ms. Petro is a founding partner in the firm  and focuses on personal injury litigation. She is bilingual, fluent in English and Spanish.  She is a former president of the Atlantic County Bar Association and served nine years as master in the Vincent S. Haneman America Inn of Court.
Ms. Petro has a Bachelor of Arts degree from Rutgers University and received her law degree at Rutgers University School of Law.  Ms. Petro is a Phi Beta Kappa and has served on numerous boards and committees during her legal tenure.
Contact Information
Petro Cohen Petro Matarazzo
Northfield
, NJ
08225
petrocohen.com
Phone Numbers:
Practice Areas
Area of Practice
% Focus
Personal Injury
P3
100.00%
Credentials
Bar Licenses
| State | Status | Year Acquired |
| --- | --- | --- |
| New Jersey | Member in Good Standing | 1984 |
Education
| School | Major | Degree | Year Graduated |
| --- | --- | --- | --- |
| Rutgers University School of Law-Camden | | Juris Doctor | 1984 |
| Rutgers University | | BA | 1981 |
Awards and Recognitions
Recognition
Granting Organization
Year
Best Law Firm,
Personal Injury Litigation,
Tier 2 NJ
Best Lawyers
2017
Send an Email to
If your situation is urgent, consider calling this attorney instead of sending an email:
Phone:
Blogs
When you are hurt in an accident, getting proper medical care is essential. You will need to go to the doctor quite a few times to get the care you need, and your treatment may involve diagnostic test[...]
The damages that are available after a car accident can be far more wide-ranging than many drivers may initially believe. There are the obvious things such as the damage to your car or medical bills, but damages can also include things like pain and suffering resulting from the accident and loss of income while you recover.