21002284
https://lawyers.lawyerlegion.com/
Bryant Michael
855-805-0595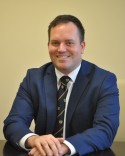 About Bryant Michael
If a family law matter has suddenly popped up in your life then you will want to reach to a law firm that will properly represent you. At Stange Law Firm, PC our attorneys only practice family law and divorce matters. Our team of attorneys will listen to your case and guide you in the right direction. Bryant Michael is one of these attorneys and he is practicing family law in our Edwardsville, Ill... read more »
Biography
If a family law matter has suddenly popped up in your life then you will want to reach to a law firm that will properly represent you. At Stange Law Firm, PC our attorneys only practice family law and divorce matters. Our team of attorneys will listen to your case and guide you in the right direction. Bryant Michael is one of these attorneys and he is practicing family law in our Edwardsville, Illinois office. Bryant graduated from Southern Illinois University at Edwardsville with a Bachelor of Science in Political Science, he went on to further his education and obtained his Juris Doctor from Southern Illinois University School of Law.
Practice Areas
Area of Practice
% Focus
Family Law
P2
10.00%
Alimony / Spousal Support
S2
10.00%
Divorce
S2
10.00%
Child Custody
S2
10.00%
Child Support
S2
10.00%
Child Visitation
S2
10.00%
Divorce Mediation
S2
10.00%
Adoption
S2
10.00%
Property Division
S2
10.00%
Prenuptial and Marital Agreements
S2
10.00%
Credentials
Bar Licenses
| State | Status | Year Acquired |
| --- | --- | --- |
| Illinois | Member in Good Standing | 2012 |
Send an Email to
If your situation is urgent, consider calling this attorney instead of sending an email:
Phone:
Blogs
St. Louis, Kansas City, Columbia, Springfield, Wichita & Beyond | Call Stange Law Firm, PC at 855-805-0595
This blog by Stange Law Firm, PC offers Belleville, IL residents news and insight on the topic of Divorce. We look forward to your feedback.