43000438
https://lawyers.lawyerlegion.com/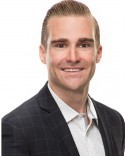 About J. W. Bond
J.W. BOND Attorney at LAW Good people in the Boise, Idaho area find themselves charged with criminal offenses like Driving Under the Influence (DUI) for a bunch reasons: wrong place wrong time, living a little too hard, accidents and false accusations—just to name a few. J.W.'s passion is fighting aggressively on their behalf, keeping the law that can often be unfairly harsh at bay. Being charge... read more »
Biography
Good people in the Boise, Idaho area find themselves charged with criminal offenses like Driving Under the Influence (DUI) for a bunch reasons: wrong place wrong time, living a little too hard, accidents and false accusations—just to name a few. J.W.'s passion is fighting aggressively on their behalf, keeping the law that can often be unfairly harsh at bay. Being charged with a criminal offense such as DUI is stressful, but fortunately you don't have to do it alone. J.W. will be with you for the entire process and get you the best outcome possible.
What makes J.W. the right choice:
As a former police officer, he knows both sides of the law and can use that to your advantage
He has represented hundreds of clients in court with favorable outcomes
He has a formidable team who refuses to stop fighting until your best outcome is achieved
He is well respected within the legal community and finds favor with jurors and judges alike
Practice Areas
Area of Practice
% Focus
DUI / DWI / Drunk Driving
S1
30.00%
Criminal Defense
P1
6.00%
Family Law
P2
6.00%
Personal Injury
P3
6.00%
Federal Crimes
S1
6.00%
Drug Crimes
S1
6.00%
Marijuana Defense
S1
6.00%
Theft Crimes
S1
6.00%
White Collar Crime
S1
6.00%
Probation Violations
S1
6.00%
Sex Crimes
S1
6.00%
Domestic Violence
S1
5.00%
Firearm and Weapon Charges
S1
2.00%
Juvenile Defense
S1
1.00%
Criminal Appellate Law
S1
1.00%
Seal or Expunge Criminal Record
S1
1.00%
Credentials
Bar Licenses
| State | Status | Year Acquired |
| --- | --- | --- |
| Idaho | Member in Good Standing | 2017 |
Work Experience
Position
Duration
Founder & Lead Attorney

2017

– present
Criminal Defense Attorney: Justice Law Center

2013

–

2017
Education
| School | Major | Degree | Year Graduated |
| --- | --- | --- | --- |
| UNLV Boyd School of Law | Law | Juris Doctorate | 2013 |
Send an Email to
If your situation is urgent, consider calling this attorney instead of sending an email:
Phone:
Publications and Articles
Published March 2019
Publisher: JW Bond
Understand the true cost of DUI in Boise, Idaho
Published March 2019
Publisher: JW Bond
Understand, in human terms, Boise DUI law.