27003680
https://lawyers.lawyerlegion.com/
Spencer Marc Aronfeld
305-441-0198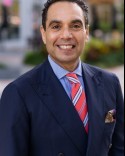 The Florida Bar Board of Legal Specialization and Education
Spencer Marc Aronfeld
Board Certified Specialist in Civil Trial Law
National Board of Trial Advocacy
Spencer Marc Aronfeld
Board Certified Specialist in Civil Trial Advocacy
About Spencer Marc Aronfeld
Spencer Aronfeld has enjoyed powerful courtroom victories over Walt Disney World, Wild Oats, P.A.C. Construction, Fedan Tire, and Todel Apartments and has gained international recognition as a lawyer for the people. Born in Chicago, Illinois, and raised in Wichita, Kansas, Aronfeld graduated cum laude from the University Of Miami School Of Law in 1991. Upon graduation, he founded his own firm, in ... read more »
Biography
Spencer Aronfeld has enjoyed powerful courtroom victories over Walt Disney World, Wild Oats, P.A.C. Construction, Fedan Tire, and Todel Apartments and has gained international recognition as a lawyer for the people.
Born in Chicago, Illinois, and raised in Wichita, Kansas, Aronfeld graduated cum laude from the University Of Miami School Of Law in 1991. Upon graduation, he founded his own firm, in Coral Gables, Florida. He has dedicated his life to representing individuals against corporate giants, such as the Carnival Corporation, Florida Marlins, Bayside Marketplace, Jackson Memorial Hospital, Miami-Dade County, Mt. Sinai Hospital, Royal Caribbean Cruises, Ltd., State Farm Insurance Company, United Automobile Insurance Company, Baptist Hospitals, South Miami Hospital and International Airplane Leasing.
Aronfeld earned international recognition after his first jury trial, when an Orlando, Florida jury awarded his Uruguayan clients a $100,000.00 verdict against Walt Disney World. Before trial, Disney had offered his clients only $1,200.00. That verdict remains one of the largest in a personal injury case against the Mouse and his legal battle was recounted in the book, "Disney, the Mouse Betrayed."
Aronfeld graduated from the Trial Lawyer College, a non-profit institution founded and directed by legendary trial lawyer, Gerry Spence in Dubois, Wyoming. Lawyers are admitted by invitation only and learn how to try cases on behalf of the people. Aronfeld has since returned as part of the faculty and has joined Spence on several of his nationwide book tours.
Aronfeld has hosted his own weekly radio talk and lectures frequently around the country to both lawyers and law students. He has appeared on the Dr. Phil, The Doctors, NBC's Today Show, Court TV, Primer Impacto, Univision, Montel, Tyra, Dateline NBC, America's Most Wanted, The Insider, Cristina, Sevsec al Fondo, CNN and HNN.
Aronfeld is a Board Certified as a Civil Trial Lawyer by both the Florida Bar and the National Board of Trial Advocacy. Board Certification was established in 1982 by the Supreme Court of Florida. It provides clients with the assurance in the selection of legal counsel. A lawyer who is Board Certified by The Florida Bar has demonstrated ability and experience in their field of practice and has earned a reputation for professionalism with the legal community. Furthermore, a lawyer who is Board Certified by The Florida Bar exhibits outstanding character and ethics.
Aronfeld is an active member of The Florida Bar and has substantial experience in his area of specialty: Medical Malpractice, Personal Injury Law, Defective Products and Medical Devices and Cruise Ship Injuries.
Since 2007 has been recognized as one of Florida's Super Lawyers and was named one of the "20 Most Intriguing Floridians" by Florida Magazine.
In addition to the Florida Bar, he is admitted to practice in Federal Court, the District of Colombia and the United States Supreme Court. He is a member of American Justice Association, Miami-Dade Justice Association, Trial Lawyers for Public Justice and an Eagle Member of the Florida Justice Association. His firm is AV rated by Martindale Hubbell.
Aronfeld lectures at the prestigious Trial Lawyers College, founded by legendary lawyer Gerry Spence and open by invitation only; he also tours with Mr. Spence. He is licensed to practice in Florida and the District of Columbia, and was admitted to both the Federal District Court Practice (1992) and the Federal Trial Bar of the US District Court (1993). He has chaired numerous seminars for the Florida Justice Association (Academy of Florida Trial Lawyers) and spoken at the annual convention of the American Association of Justice (Association of Trial Lawyers of America) in San Francisco, Maui and Phoenix.
Contact Information
Aronfeld Trial Lawyers
Coral Gables
, FL
33134
www.aronfeld.com
Phone Numbers:
Office:

305-441-0198

Office:

305-441-0440

Fax:

305-441-0198

Cell:

305-323-0261
Practice Areas
Area of Practice
% Focus
Civil Trial Law
P16
36.00%
Personal Injury
P3
18.00%
Natural Resources / Oil and Gas
P33
8.00%
Mass Tort
S3
8.00%
Admiralty and Maritime Law
P22
5.00%
Construction Law
P24
5.00%
Products Liability
S3
5.00%
Civil Rights
P12
4.00%
Legal Malpractice
P32
4.00%
Medical Malpractice
S3
4.00%
Insurance Bad Faith
S3
3.00%
Credentials
Bar Licenses
| State | Status | Year Acquired |
| --- | --- | --- |
| District of Columbia | Member in Good Standing | 1993 |
| Florida | Member in Good Standing | 1991 |
Work Experience
Position
Duration
Amicus Curiae Publishing, Inc.

2010

– present
Aronfeld Trial Lawyers, P.A.

1991

– present
Education
| School | Major | Degree | Year Graduated |
| --- | --- | --- | --- |
| University of Miami | Marketing | BBA | 1998 |
| University of Miami School of Law | | Juris Doctor | 1991 |
Associations
Position
Organization
Duration
CEO,
Founder
Attorney Breakfast Club

2010

– present
CEO,
Founder
Aronfeld Trial Lawyers

1991

– present
Amicus Curaie Publishing, Inc.

present

Lawyers to the Rescue

present

Lawyers to the Rescue, Inc.

present
Specialty Certifications
| Certification | Specialty | Accredited Organization | Year |
| --- | --- | --- | --- |
| Board Certified Specialist | Civil Trial Law | The Florida Bar Board of Legal Specialization and Education | 2003 |
| Board Certified Specialist | Civil Trial Advocacy | National Board of Trial Advocacy | --- |
Speaking Engagements
| Presentation Title | Conference | Year |
| --- | --- | --- |
| Damages in Personal Injury | National Business Institute | 2013 |
| The Rules of Evidence: A Practical Toolkit | National Business Institute | 2013 |
Send an Email to
If your situation is urgent, consider calling this attorney instead of sending an email:
Phone:
Blogs
Published by South Florida Injury Attorney — Miami Dade Accident Lawyer — Aronfeld Trial Lawyers
Publications and Articles
Published January 2011
Publisher: Amicus Curiae Publishing, Inc.
Make It Your Own Law Firm: The Ultimate Law Student's and Young Lawyer's Guide to Owning, Managing, and Marketing Your Own Successful Law Firm Spencer Aronfeld writes a personal and revealing account on how to start your own law firm. Whether you are in law school, recently graduated or a practicing attorney thinking of establishing your own law firm, this book provides a step-by-step road map. Aronfeld started his own law practice upon graduation from law school. He provides practical advic
Published January 2010
Publisher: Amicus Curiae Publishing, Inc.
America's newest super-hero, a tenacious fourth-grader girl who likes to argue. She argues with her parents, teachers, friends and little brother, Nory. One day, her teacher tells her that when she grows up she would make a great lawyer. Before too long, Sara Rose ends up finding herself involved in a real case representing her class in front of the school board. Along the way, Sara Rose learns what lawyers do, who the famous lawyers are in history and how to become a real lawyer when she does g