27011236
https://lawyers.lawyerlegion.com/
Scott J. Gold
954-675-9977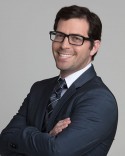 Law Offices of Scott J. Gold
5400 S. University Drive
Suite 116
Davie
, FL
33328
scottgoldpa.com
Phone: 954-675-9977
About Scott J. Gold
Scott J. Gold is an attorney in Davie, FL, and the managing partner at the Law Offices of Scott J. Gold, P.A. His practice is focused on representing medical doctors, chiropractors, and diagnostic facilities in recovery for unpaid medical treatment expenses. He also represents men, women, and children who are injured as a result of the negligence by someone else whether from a car accident, or a s... read more »
Biography
Scott J. Gold is an attorney in Davie, FL, and the managing partner at the Law Offices of Scott J. Gold, P.A. His practice is focused on representing medical doctors, chiropractors, and diagnostic facilities in recovery for unpaid medical treatment expenses.
He also represents men, women, and children who are injured as a result of the negligence by someone else whether from a car accident, or a slip and fall.
His work experience includes being a senior associate at a large Civil Defense firm in South Florida representing and defending insurance companies in various claims, particularly regarding Personal Injury Protection (PIP) insurance. He has worked on cases from inception through summary judgment (or settlement).
Contact Information
Law Offices of Scott J. Gold
5400 S. University Drive
Suite 116
Davie
, FL
33328
scottgoldpa.com
Phone Numbers:
Office:

954-499-7979

Office:

954-675-9977

Fax:

954-499-7969

Cell:

954-675-9977
Practice Areas
Area of Practice
% Focus
Personal Injury
P3
20.00%
Civil Trial Law
P16
20.00%
Health Law
P27
20.00%
Motor Vehicle Accidents
S3
20.00%
Premises Liability
S3
20.00%
Credentials
Bar Licenses
| State | Status | Year Acquired |
| --- | --- | --- |
| Florida | Member in Good Standing | 2012 |
Education
| School | Major | Degree | Year Graduated |
| --- | --- | --- | --- |
| University of Miami School of Law | | | 2011 |
Send an Email to
If your situation is urgent, consider calling this attorney instead of sending an email:
Phone: