27010817
https://lawyers.lawyerlegion.com/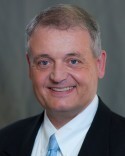 About John Yudin
Senior Partner at Guy Yudin & Foster, LLP.  20 years legal experience in the areas of real estate law and property rights, riparian rights, commercial and business law, construction law, environmental/land use issues, maritime law representing marinas, boatyards, yacht brokers, boat builders, and marine surveyors.  Admitted to practice in 1994 in the State of Florida and the District of Colu... read more »
Biography
Senior Partner at Guy Yudin & Foster, LLP.  20 years legal experience in the areas of real estate law and property rights, riparian rights, commercial and business law, construction law, environmental/land use issues, maritime law representing marinas, boatyards, yacht brokers, boat builders, and marine surveyors.  
Admitted to practice in 1994 in the State of Florida and the District of Columbia. Practicing in Stuart, Florida since 1995.
Contact Information
Guy Yudin & Foster, LLP.
Stuart
, FL
34994
www.guyyudinlaw.com
Phone Numbers:
Office:

772-286-7372

Fax:

772-220-3318
Practice Areas
Area of Practice
% Focus
Business Law
P7
9.00%
Construction Law
P24
9.00%
Local Government Law
P29
9.00%
Mergers and Acquisitions
S7
9.00%
Commercial Real Estate Law
S4
9.00%
Admiralty and Maritime Law
P22
8.00%
Administrative Law
P28
8.00%
Environmental Law
P30
8.00%
Land Use and Zoning
S4
8.00%
Contracts
S7
8.00%
Residential Real Estate Law
S4
8.00%
Real Estate Law
P4
7.00%
Credentials
Bar Licenses
| State | Status | Year Acquired |
| --- | --- | --- |
| Florida | Member in Good Standing | 1994 |
Work Experience
Position
Duration
Senior Partner

2008

– present
Education
| School | Major | Degree | Year Graduated |
| --- | --- | --- | --- |
| Quinnipiac College School of Law | Law | JD | 1994 |
| Nova Southeastern University | Marine BIology | MS | 1991 |
| Coastal Carolina University | Marine Science | BS | 1986 |
Associations
Position
Organization
Duration
General counsel
Big Brothers Big Sisters of Palm Beach & Martin Counties

2006

– present
President
Marine Industries Association of the Treasure Coast

1997

– present
Awards and Recognitions
| Recognition | Granting Organization | Year |
| --- | --- | --- |
| Admiral's Award | Marine Industries Association of Florida, Inc. | 2005 |
Send an Email to
If your situation is urgent, consider calling this attorney instead of sending an email:
Phone:
Blogs
A blog discussing maritime, property rights and business law issues in Martin County and Florida