05001652
https://lawyers.lawyerlegion.com/
Anastasios T Savvaides
203-324-6164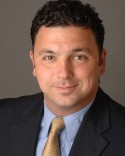 National Board of Trial Advocacy
Anastasios T Savvaides
Board Certified Specialist in Civil Trial Advocacy
National Board of Trial Advocacy
Anastasios T Savvaides
Board Certified Specialist in Civil Pretrial Practice
About Anastasios T Savvaides
Anastasios T. Savvaides is primarily involved in handling life altering and catastrophic personal injury claims as a result of motor vehicle, motorcycle and truck or tractor-trailer collisions, medical malpractice, products liability, premises liability and sexual assault cases, including wrongful death, brain and spinal cord injury cases. After graduating from law school, Mr. Savvaides entered th... read more »
Biography
Anastasios T. Savvaides is primarily involved in handling life altering and catastrophic personal injury claims as a result of motor vehicle, motorcycle and truck or tractor-trailer collisions, medical malpractice, products liability, premises liability and sexual assault cases, including wrongful death, brain and spinal cord injury cases.
After graduating from law school, Mr. Savvaides entered the general practice of law with the firm of Reid, Cafero & Corsello in Norwalk, Connecticut in 1993.In 1995 he accepted a position as Trial Attorney with Allstate Insurance Company where he concentrated on defending personal injury claims on behalf of Allstate and its policyholders.While there, he completed an in house trial advocacy program offered by the National Institute for Trial Advocacy and tried numerous civil jury cases to verdict.He was promoted to Senior Trial Attorney while employed by Allstate in 1998.In 1999 he joined the firm of Casper & deToledo, LLC in Stamford, Connecticut.  In August 2008, Mr. Savvaides joined Tooher & Wocl, LLC, now Wocl Leydon LLC, as a partner and member of the firm where he continues to represent injured victims of negligent, reckless or intentional conduct.
In January 2004, Mr. Savvaides completed the certification process to be board certified as a Civil Trial Advocate by the National Board of Trial Advocacy and was re-certified in 2009 and 2014.He was also certified as a Civil Pre-Trial Advocate by the National Board of Trial Advocacy in 2012 and re-certified in 2017.Since 2007 he has been nominated and recognized in "Connecticut Magazine" as a Connecticut Super Lawyer and he has also been similarly nominated and recognized by "Law & Politics" Magazine as a New England Super Lawyer.He is an associate ranked member of the American Board of Trial Advocates (ABOTA).He has been listed as one of the Top 100 Trial Lawyers in the State of Connecticut by The National Trial Lawyers Association (formerly TheATLA).
He is currently on the Executive Board of the Connecticut Trial Lawyers' Association (CTLA) currently serving as Treasurer of CTLA.He was Parliamentarian of CTLA from 2016-2017 and Secretary from 2017-2018.He has been a member of CTLA's Board of Governors since 2004. He continues to serve on CTLA's Continuing Legal Education Committee, Executive Committee and Public Relations Task Force.He was previously Chairman of CTLA's Membership Committee.He is also a Sustaining Member of the American Association for Justice.He is a member of AAJ's Traumatic Brain Injury Litigation Group, AAJ's Interstate Trucking Litigation Group and AAJ's Motor Vehicle Collision, Highway and Premises Liability Sections.He has also served on the National Advisory Board of the Association of Plaintiff Interstate Trucking Lawyers of America from 2009 - 2011.He is also a member of the Connecticut Bar Association and the Fairfield County Bar Association (FCBA). He previously served as Co-Chair of the FCBA's Civil Litigation Committee.From 2009 – 2013 he was a member of the FCBA's Board of Directors.
Mr. Savvaides has chaired and lectured annually at numerous trial practice seminars for the Connecticut Trial Lawyers' Association, the Fairfield County Bar Association and the National Business Institute.He also devotes his time to serving as an attorney trial referee, arbitrator and special master for the Connecticut Judicial Department in the Stamford Superior Court.He was admitted to the Connecticut Bar in 1992, and the New York Bar and the Federal District Court for the District of Connecticut in 1993.
Contact Information
Tooher, Wocl, Leydon, Savvaides & Hendrie LLC
Stamford
, CT
06905
www.woclleydon.com
Phone Numbers:
Practice Areas
Area of Practice
% Focus
Motor Vehicle Accidents
S3
20.00%
Commercial Truck Accidents
S3
20.00%
Personal Injury
P3
10.00%
Pedestrian Accidents
S3
10.00%
Medical Malpractice
S3
10.00%
Brain Injury
S3
10.00%
Motorcycle Accidents
S3
5.00%
Wrongful Death
S3
5.00%
Dog Bites
S3
5.00%
Premises Liability
S3
5.00%
Credentials
Bar Licenses
| State | Status | Year Acquired |
| --- | --- | --- |
| New York | Member in Good Standing | 1993 |
| Connecticut | Member in Good Standing | 1992 |
Education
| School | Major | Degree | Year Graduated |
| --- | --- | --- | --- |
| Suffolk University Law School | Law | J.D. | 1992 |
| Hartwick College | Economics | B.A. | 1989 |
Associations
| Position | Organization | Duration |
| --- | --- | --- |
| Member | American Association for Justice | present |
| Member | Connecticut Trial Lawyers Association | present |
Specialty Certifications
| Certification | Specialty | Accredited Organization | Year |
| --- | --- | --- | --- |
| Board Certified Specialist | Civil Trial Advocacy | National Board of Trial Advocacy | --- |
| Board Certified Specialist* | Civil Pretrial Practice | National Board of Trial Advocacy | --- |
Send an Email to
If your situation is urgent, consider calling this attorney instead of sending an email:
Phone:
Sending an email to this lawyer through an online form does not create an attorney-client relationship. Such a relationship is not established until an official agreement is reached with a lawyer regarding terms of representation. Please don't send a message containing any time-sensitive or confidential information regarding your case via this form.