31012588
https://lawyers.lawyerlegion.com/
Tsion Chudnovsky
213-212-5002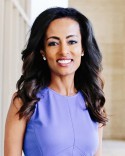 Chudnovsky Law
1933 South Broadway #1100
Los Angeles
, CA
90007
toplawyer.law
Phone: 213-212-5002
About Tsion Chudnovsky
Chudnovsky Law is a top rated Los Angeles, California law firm practicing criminal defense, DUI drunk driving defense, immigration and professional license defense law. Our experienced, compassionate lawyers listen to you and work hard to protect your legal rights and achieve your objectives. Our highly skilled attorneys have a excellent track record in California courtssuccessfully handling thous... read more »
Biography
Chudnovsky Law is a top rated Los Angeles, California law firm practicing criminal defense, DUI drunk driving defense, immigration and professional license defense law. Our experienced, compassionate lawyers listen to you and work hard to protect your legal rights and achieve your objectives.
Our highly skilled attorneys have a excellent track record in California courtssuccessfully handling thousands of cases and court trials.
Our multi-lingual legal team includes several types of lawyers:
·· Los Angeles criminal defense lawyer
·· Los Angeles DUI defense lawyer
·· Los Angeles personal injury attorney
·· Federal criminal defense attorney
·· California professional license defense attorney
Experience You Can Trust
When your personal and professional life are on the line, you can rely on our experienced lawyers to skillfully defend your rights and fight your case. Our team includes a former government prosecutor and a former public defense attorney. Our lawyers not only know the system, they are at home in it. They understand first hand how prosecutors and law enforcement investigate and make their case against you.
Often it is not the facts of the case that achieve the best resolution for you, but relationships, understanding the system and skillfully presenting your case to the district attorney or judge. Our attorneys know what judges and district attorneys are thinking and what is needed to achieve the best outcome possible.
U.S. Immigration & Visas
Chudnovsky Law's experienced, multi-lingual immigration team represents individuals, international students, institutions & companies within a variety of industries for a wide range of immigration matters including:
·· All visas, adjustment of status, green card & naturalization
·· Business, entrepreneur & investment immigration & visas
·· Artist, entertainment industry & extraordinary ability visas
·· Criminal immigration matters
·· International student immigration issues
Foreign Citizen Criminal Defense
The intersection between immigration laws and criminal law is one of the most complex areas of US law. Chudnovsky Law is recognized as a leader in criminal and DUI defense for foreign citizens and minimizing the immigration consequences of criminal charges.
California Professional License Defense
Our professional license defense attorney represents licensed health care professionals facing investigations, statement of issues, accusations and disciplinary actions from all California healthcare licensing agencies including:
·· California Board of Registered Nursing
·· Dental Board of California
·· Medical Board of California
·· Board of Chiropractic Examiners
For best results, consult with a lawyer early before charges are filed
Often our lawyers meet with the prosecutor during an investigation or after an arrest, but before any charges are formally filed. Our goal is typically to explain to the prosecutor why the case should be dropped or charges reduced before the case makes it to court. We always prefer to avoid or minimize charges before they are even filed in the courtroom.
➤Call (213) 212-5002 for a Free Consultation
We are available 7 days a week. We do not charge for defense consultations – there is no pressure or obligation. Our multi-lingual attorneys provide legal services in Español, French, Italian, Hebrew, Portuguese, Spanish & Amharic.
· · ·
OFFICE LOCATIONS:
Chudnovsky Law
1933 S Broadway #1100
Los Angeles, CA 90007
(213) 212-5002
· · ·
23 Corporate Plaza Dr, Suite 150
Newport Beach, CA 92660
(949) 750-2500
· · ·
Contact Information
Chudnovsky Law
1933 South Broadway #1100
Los Angeles
, CA
90007
toplawyer.law
Phone Numbers:
Practice Areas
Area of Practice
% Focus
Personal Injury
P3
40.00%
Criminal Defense
P1
22.00%
DUI / DWI / Drunk Driving
S1
20.00%
Products Liability
S3
13.00%
Immigration Law
P10
5.00%
Credentials
Bar Licenses
| State | Status | Year Acquired |
| --- | --- | --- |
| California | Member in Good Standing | 2010 |
Education
| School | Major | Degree | Year Graduated |
| --- | --- | --- | --- |
| Loyola Law School | | | --- |
Associations
| Position | Organization | Duration |
| --- | --- | --- |
| Member | American Immigration Lawyers Association | present |
Send an Email to
If your situation is urgent, consider calling this attorney instead of sending an email:
Phone:
Blogs
Research, musings and information from the US Immigration & Criminal
Lawyers at Chudnovsky Law.
Publications and Articles