31012564
https://lawyers.lawyerlegion.com/
Najmeh Mahmoudjafari
949-424-2045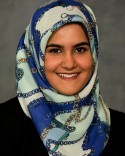 ImmigraTrust Law
300 Spectrum Center Drive
Suite 400
Irvine
, CA
92618
www.immigratrust.com
Phone: 949-424-2045
About Najmeh Mahmoudjafari
Najmeh Mahmoudjafari is the Founder and Lead Immigration Attorney at ImmigraTrust Law. She has successfully represented both individuals and corporate clients in obtaining employment visa and green cards and in applying for U.S. citizenship. Najmeh has won favorable decisions for clients from immigration government agencies such as the United States Citizenship and Immigration Services (USCIS) an... read more »
Biography
Najmeh Mahmoudjafari is the Founder and Lead Immigration Attorney at ImmigraTrust Law. She has successfully represented both individuals and corporate clients in obtaining employment visa and green cards and in applying for U.S. citizenship. 

Najmeh has won favorable decisions for clients from immigration government agencies such as the United States Citizenship and Immigration Services (USCIS) and the Department of Homeland Security (DHS). Najmeh specializes in business immigration and immigration investment opportunities. She has represented corporate clients soliciting international talent through employment-based immigration programs such as H-1B visas. Najmeh also represents investors in obtaining permanent residency through visa programs such as E-1 and E-2 investor visas and EB-5 investors and entrepreneur visas. Additionally, Najmeh has drafted successful petitions for family members to obtain visas, green cards, and citizenship. 
ImmigraTrust Law is headquartered in Orange County, California. We represent clients in all 50 U.S. States and internationally. 
 دفتر مرکزی امور مهاجرت ایمیگراتراست واقع درارنج کانتی کالیفرنیا، موکلین خود را در امور مهاجرت نه نتها در همه ایالات آمریکا و ایران بلکه درتمامی کشورهای جهان یاری می دهد. بهترین وکیل مهاجرت در آمریکا شما را در یافتن اقامت دائم (کارت سبز)، درخواست های خانوادگی، سیتیزنی آمریکا، ویزای موقت تجاری، ویزای توریستی، ویزای دانشجویی، ویزای سرمایه گذاری های تجاری، ویزای کاری، پناهندگی و کلیه امور مهاجرت به امریکا کمک می کند

وکلای مهاجرت کسب و کار ایمیگراتراست همچنین با شما برای نیازهای مهاجرت بیزنسی و تجاری برای پیگیری ویزای اچ-وان بی  و تضمین انطباق با آی-ناین و تأیید اعتبار الکترونیکی همکاری می کنند
Contact Information
ImmigraTrust Law
300 Spectrum Center Drive
Suite 400
Irvine
, CA
92618
https
Phone Numbers:
Practice Areas
Area of Practice
% Focus
Immigration Law
P10
100.00%
Credentials
Bar Licenses
| State | Status | Year Acquired |
| --- | --- | --- |
| Missouri | Member in Good Standing | 2014 |
Education
| School | Major | Degree | Year Graduated |
| --- | --- | --- | --- |
| Univ of San Diego School Of Law | | | --- |
Send an Email to
If your situation is urgent, consider calling this attorney instead of sending an email:
Phone: