36000925
https://lawyers.lawyerlegion.com/
Jennifer V Abrams
702-222-4021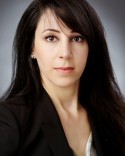 The Abrams Law Firm, LLC
6242 S. Rainbow Blvd
Suite 100
Las Vegas
, NV
89118
www.theabramslawfirm.com
Phone: 702-222-4021
State Bar of Nevada
Jennifer V Abrams
Board Certified Specialist in Family Law
About Jennifer V Abrams
Learn more about our Las Vegas Divorce Attorneys. Attorney Jennifer V. Abrams has been admitted to the American Academy of Matrimonial Lawyers (AAML). She is one of only eleven Las Vegas divorce attorneys that have been accepted into this elite national association. Attorney Abrams is certified by the State Bar of Nevada as a Nevada Family Law Specialist. The Nevada Family Court Judges and Las Veg... read more »
Biography
Learn more about our Las Vegas Divorce Attorneys.
Attorney Jennifer V. Abrams has been admitted to the American Academy of Matrimonial Lawyers (AAML). She is one of only eleven Las Vegas divorce attorneys that have been accepted into this elite national association. Attorney Abrams is certified by the State Bar of Nevada as a Nevada Family Law Specialist. The Nevada Family Court Judges and Las Vegas Family Law Attorneys have previously elected her to the Executive Council of the State Bar of Nevada, Family Law Section. Recently she was honored by the Justices of the Supreme Court of Nevada for her work on revising the procedures for NRCP 16.1, 16.2, 16.205 and the Financial Disclosure Forms. These procedures and forms are used by family law attorneys in every divorce case in the State of Nevada.

Ms. Abrams is admitted to practice law in three states, but chooses to practice exclusively as a divorce attorney in Las Vegas. Jennifer Abrams is regarded as both a skilled negotiator and a forceful litigator. As such, she has gained the respect of her colleagues and judges in Clark County Family Court that preside over each Las Vegas divorce matter. Fellow attorneys refer complex and high-asset divorce cases to The Abrams Law Firm. Attorney Abrams routinely represents other lawyers or their spouses. The opposing party often retains more than one Las Vegas divorce attorney to represent them against her in contested divorce matters.

Attorney Abrams is a member in good standing of the State Bar of Nevada Family Law Executive Council, State Bar of Nevada, American Bar Association, American Association for Justice, which is formerly the Association of Trial Lawyers of America, the Clark County Bar Association, the State Bar of California, and the Louisiana State Bar (both inactive). She graduated from the Pepperdine University School of Law in California, Magna Cum Laude, with a class rank of 9th out of 255. For two years she served as a staff member for Law Review at Pepperdine University.

Jennifer received her undergraduate degree in Business Administration, Accounting Theory and Practice, from California State University, Northridge and has passed the Certified Public Accountants (CPA) examination.
Contact Information
The Abrams Law Firm, LLC
6242 S. Rainbow Blvd
Suite 100
Las Vegas
, NV
89118
www.theabramslawfirm.com
Phone Numbers:
Practice Areas
Area of Practice
% Focus
Family Law
P2
100.00%
Divorce
S2
100.00%
Credentials
Bar Licenses
| State | Status | Year Acquired |
| --- | --- | --- |
| Nevada | Member in Good Standing | 2001 |
| California | Inactive Member | 1999 |
| Louisiana | Inactive Member | 1998 |
Work Experience
Position
Duration
Founder

2002

– present
Education
| School | Major | Degree | Year Graduated |
| --- | --- | --- | --- |
| Pepperdine University, School of Law | | | --- |
Associations
Position
Organization
Duration
Fellow
American Academy of Matrimonial Lawyers

2015

– present
Member
Connecticut Chapter of American Academy of Matrimonial Lawyers

2015

– present
Specialty Certifications
| Certification | Specialty | Accredited Organization | Year |
| --- | --- | --- | --- |
| Board Certified Specialist | Family Law | State Bar of Nevada | 2010 |
Send an Email to
If your situation is urgent, consider calling this attorney instead of sending an email:
Phone: