24076369
https://lawyers.lawyerlegion.com/
Jessica L Speckman
816-875-6027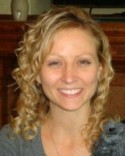 Speckman Law, LLC
200 NE Missouri Road, Suite 200
Lees Summit
, MO
64086
speckmanlawllc.com
Phone: 816-875-6027
About Jessica L Speckman
Jessica L. Forgione Speckman is a lawyer in the Lees Summit area serving Jackson County, MO and the surrounding counties. She has experience representing client's in family law cases. As your attorney, she will spend the time to find out what is important to you and fight for your interests. Reaching your goals means knowing how to navigate the legal process and find creative solutions to complex ... read more »
Biography
Jessica L. Forgione Speckman is a lawyer in the Lees Summit area serving Jackson County, MO and the surrounding counties. She has experience representing client's in family law cases. As your attorney, she will spend the time to find out what is important to you and fight for your interests. Reaching your goals means knowing how to navigate the legal process and find creative solutions to complex issues. This can also mean knowing how to work with other attorneys and what kind of issues the judge will care about when making legal arguments before the Court. That is why it is important to find an attorney, who is not only experienced in Family Law, but who understands and cares about what your going through.
For more information about how Jessica can help you with your Family Law case, go to https://speckmanlawllc.com
Areas of Practice: Family Law, Divorce, Domestic Violence, Father's rights, Paternity, Child Support, Child Custody, Modifications, Third Party Custody, Mediation, Guardianship, Adoption, etc.  
The choice of a lawyer is an important decision that should not be based solely on advertising. 
Contact Information
Speckman Law, LLC
200 NE Missouri Road, Suite 200
Lees Summit
, MO
64086
speckmanlawllc.com
Phone Numbers:
Credentials
Bar Licenses
| State | Status | Year Acquired |
| --- | --- | --- |
| Missouri | Member in Good Standing | 2017 |
Work Experience
Position
Duration
Stange Law Firm, PC - Junior Associate Attorney

2017

–

2018

Jackson County Family Court - Assessment and Development / Research

2016

–

2017

17th Judicial Circuit Court of Johnson County - clerk for Assoc. Circuit Judge Chad Pfister

2016

Jackson County Office of the Juvenile Officer - Intern

2015

–

2016

Jackson County Office of Juvenile Officer - Law Clerk

2015

Jackson County Family Support Division - Intern

2014
Education
| School | Major | Degree | Year Graduated |
| --- | --- | --- | --- |
| University of Missouri - Kansas City School of Law | | Juris Doctor | 2016 |
| University of Missouri - Kansas City | Political Science | Bachelor of Arts | 2012 |
| Northwest Florida State College | | Associate of Arts | 2010 |
Associations
Position
Organization
Duration
Member
Kansas City Metropolitan Bar Association

2017

– present
Send an Email to
If your situation is urgent, consider calling this attorney instead of sending an email:
Phone:
Publications and Articles
Published 2001
Publisher: Journal for American Academy of Matrimonial Law
Jessica Forgione Speckman worked on the Journal for the American Academy of Matrimonial Lawyers while a student at University of Missouri - Kansas City School of Law. The Journal published her article: Trafficking and the Child Welfare System Link: An Analysis in the 28th volume of the Journal in 2016.