30000711
http://lawyers.lawyerlegion.com/
Michael P Schoenbohm
920-735-5858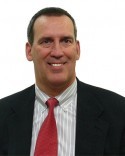 About Michael P Schoenbohm
Schoenbohm Law was established in 1983 to help consumers and small businesses in financial trouble. I have been an Appleton resident for over 50 years and have devoted 34 of those years to assisting people with financial problems.  I want you to know up front that I care deeply about my community, and if you're in financial distress in Northeastern Wisconsin, we will do everything in our power to... read more »
Biography
Schoenbohm Law was established in 1983 to help consumers and small businesses in financial trouble. I have been an Appleton resident for over 50 years and have devoted 34 of those years to assisting people with financial problems. 
I want you to know up front that I care deeply about my community, and if you're in financial distress in Northeastern Wisconsin, we will do everything in our power to effectively protect your legal rights in Bankruptcy Court. Our firm is dedicated exclusively to bankruptcy law, focusing on individual and small business bankruptcies under Chapter 7, 11, 12, and 13 of the Bankruptcy Code. 
My name is Michael P. Schoenbohm, and I'm the president of Schoenbohm Law, S.C. I received my law degree from Valparaiso University School of Law in Indiana. I'm a member of the State Bar of Wisconsin, Outagamie County Bar Association, and the National Association of Consumer Bankruptcy Attorneys. I am proud to be admitted to practice before the Supreme Court of the State of Wisconsin and United States District Court for the Eastern District of Wisconsin. I'm here to serve you.       Many Americans feel like they're drowning in a sea ofdebt just like you. If you could just see the shore, you could get there - right? When debt is keeping you up at night, you need a bankruptcy attorney who knows how to guide you through troubled waters, back to a solid financial footing.       You are not alone. Like many others, you just need a fresh start. Let Schoenbohm Law give you that fresh start through bankruptcy court.There are legitimate legal options that can alleviate your financial hardship. Let our team show you how to navigate through your troubled waters and get you back on solid ground.       At Schoenbohm Law, we give every client our undivided time and attention. We are able to provide careful personalized service to all of our clients. You matter to us and we understand the emotional toll that financial problems can have on individuals and families. We treat every client with compassion and the highest standards of professionalism and help all of our clients regain control of their finances and lives. There is hope and life after bankruptcy. Let us guide you to A FRESH START AND A NEW BEGINNING.


Contact Information
Schoenbohm Law SC
Appleton
, WI
54911
www.schoenbohmlaw.com
Phone Numbers:
Office:

920-735-5858

Fax:

920-735-5840
Practice Areas
| Area of Practice | % Focus |
| --- | --- |
| Bankruptcy | 100.00% |
Credentials
Bar Licenses
| State | Status | Year Acquired |
| --- | --- | --- |
| Wisconsin | Member in Good Standing | 1982 |
Send an Email to Michael P Schoenbohm
If your situation is urgent, consider calling this attorney instead of sending an email:
Phone: 920-735-5858