Consumer Law Lawyers in North Carolina
12
Showing attorneys 1–15 out of 22 attorneys available for your search query.

Witt Law Firm, P.A.
Phone: 704-493-6851
As a Charlotte native and Union County resident I enjoy the opportunity to serve my community. Although my practice includes several areas of law they often intersect in the courtroom, and I consider myself a trial attorney ... » Read more

The Law Office of Antoine G Marshall
Phone: 919-526-0725
The Law Firm of Antoine G. Marshall focuses on Consumer Bankruptcy and Landlord/Tenant law. For 3 years Attorney Marshall has been a Staff Attorney with Legal Aid of North Carolina. Attorney Marshall has taught several Contin... » Read more
de Ondarza Simmons PLLC
410 N Boylan Ave
Suite 135
Raleigh
, NC
27603
Phone: 919-827-4381
Business and Real Estate Litigation Attorney

Law Office of Ann M. Paradis
Phone: 919-928-4008

Travis E. Collum, Atty. at Law, P.A.
Phone: 704-663-4187

Norris Emery, PLLC
Phone: 919-981-4475

Norris Emery, PLLC
321 N. Front Street
Suite 111
Wilmington
, NC
28403
Phone: 910-208-4114

Suzanne Begnoche, Attorney at Law
Phone: 919-960-6108

John Miller Law Firm, PLLC
Phone: 704-906-5782

Lynn E. Coleman, Attorney
Phone: 336-993-5955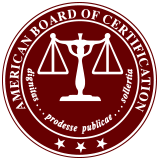 American Board of Certification
Edward C Boltz
Board Certified Specialist in Consumer Bankruptcy Law
North Carolina Board of Legal Specialization
Edward C Boltz
Board Certified Specialist in Bankruptcy Law Consumer

Office of Carol Ann Zanoni
434 Fayetteville Street
Suite 2325
Raleigh
, NC
27601
Phone: 919-803-0365

7413 Six Forks Road
Suite 326
Raleigh
, NC
27615
Phone:

Donald L. Coomes, PLLC
223 Carthage Street
Suite 3
Sanford
, NC
27330
Phone: 919-718-0947