11003770
http://lawyers.lawyerlegion.com/
Gene Berardelli
800-547-5822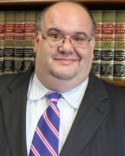 About Gene Berardelli
Gene Berardelli was born and raised in Brooklyn, New York. He attended and graduated from Manhattan College summa cum laude in 1999 with a Bachelor of Arts Degree in Government and International Studies, earning the College's Ryan Medal for Government and induction into multiple honor societies, including Phi Beta Kappa.  He received his Juris Doctorate at Quinnipiac University School of Law ... read more »
Biography
Gene Berardelli was born and raised in Brooklyn, New York. He attended and graduated from Manhattan College summa cum laude in 1999 with a Bachelor of Arts Degree in Government and International Studies, earning the College's Ryan Medal for Government and induction into multiple honor societies, including Phi Beta Kappa.  He received his Juris Doctorate at Quinnipiac University School of Law in 2002 – at age 23.  Gene is licensed to practice law in the State of New York and has been admitted to practice in federal court in the Southern & Eastern Districts of New York.

Gene is a seasoned litigator with significant experience working for business and non-business clients.  
As a litigator, Gene has achieved several career milestones, including a seven-figure personal injury settlement, successfully arguing before the New York State Appellate Division, and successfully representing clients in litigation, mediations and arbitrations in a diverse general practice.  Gene has worked on cases for his clients against the City of New York, JPMorgan Chase, New York City Transit Authority, TD Wealth Management Services, Inc., The Long Island Railroad, and Macy's.

Gene has also become a noted NY Election Law expert whose opinions have been cited in scholarly works and featured in articles in the New York Daily News, Crain's New York Business, Independent Voter Network, and Lawyers.com. Gene has also taught Election Law and Ethics for several Continuing Legal Education courses for attorneys at the New York City Lawyers Association and has served as a member of the City Bar's Election Law Committee where he has authored positions on pending Election Law legislation on behalf of the Committee.  In 2012, Gene found himself successfully trying the high-profile 27th Senate re-count, which turned an 87-vote deficit into a 13-vote victory for his client – winning the closest election in NY State Senate history.  
Representative Cases
New York Labor Law: Reached a USD 1, 250,000 settlement via NAM for a workplace injury. 
FINRA Securities Law: Settled via mediation a USD 250,000 claim against  FINRA member firm for failure to protect confidential information from solicitation into a "ponzi" scheme.
New York Election Law: Dismissal of allegations of fraud via trial.  Turned an 87-vote deficit into a 13-vote victory in the closest election in New York State Senate history.
New York Non-Profit Law: Registration of a New York non-profit for tax exempt status.
New York Business Law: Corporate counsel services for a leading sports media company.  
New York Appeals: Successfully argued before the New York Appellate Division, Second Department on a multitude of practice areas.  
New York Contract Law: Debt collection services for a leading home security company.
Collection of International Debt: Litigation and service via the Hague Convention on Service a Korean debtor. 
Contact Information
IPG Hayes Simon & Berardelli, P.C.
New York
, NY
10005
www.ipglegal.com
Phone Numbers:
Practice Areas
| Area of Practice | % Focus |
| --- | --- |
| Business Law | 12.00% |
| Family Law | 8.00% |
| Personal Injury | 8.00% |
| Alternative Dispute Resolution | 8.00% |
| Intellectual Property Law | 8.00% |
| Civil Trial Law | 8.00% |
| International Law | 8.00% |
| Contracts | 8.00% |
| Mergers and Acquisitions | 8.00% |
| Franchising and Distribution Law | 8.00% |
| Copyrights | 8.00% |
| Trademarks | 8.00% |
Credentials
Bar Licenses
| State | Status | Year Acquired |
| --- | --- | --- |
| New York | Member in Good Standing | 2006 |
Work Experience
Position
Duration
Partner - IPG Hayes, Simon & Berardelli, P.C.

2016

– present
Senior Associate - Novo Law Firm, P.C.

2008

–

2016

Owner - Gene R. Berardelli, PLLC

2005

–

2008
Education
| School | Major | Degree | Year Graduated |
| --- | --- | --- | --- |
| Quinnipiac University School of Law | | Juris Doctorate | 2002 |
| Manhattan College | Government / Int'l Studies | B.A. | 1999 |
Associations
Position
Organization
Duration
Member,
Election Law Committee
Association of the Bar of New York City

2013

–

2014
Awards and Recognitions
| Recognition | Granting Organization | Year |
| --- | --- | --- |
| Counselor Of the Year | Kings County Republican Party | 2014 |
| SB/PBCA Recognition Award | Sheepshead Bay / Plumb Beach Civic Association | 2007 |
| Outstanding Appellate Brief - 2nd Place | Mugel National Tax Moot Court Competition | 2001 |
Send an Email to Gene Berardelli
If your situation is urgent, consider calling this attorney instead of sending an email:
Phone: 800-547-5822
Blogs

The New York Law Blog provides useful legal information, legal news and insight for anyone doing business in New York.
Publications and Articles
Published January 2014
Publisher: Independent Voter Network
Non-Partisan Publication on Law & Politics
Published November 2013
Publisher: New York County Lawyer's Association
Outline & Forms for Practicing Election Law in New York State.
Published 2013
Publisher: Bar Association of the City of New York
Position Paper on Pending Legislation Approved by the Association's Election Law Committee