Bankruptcy Lawyers in Kansas
34
Showing attorneys 1–15 out of 37 attorneys available for your search query.

Depew Law Firm
Phone: 620-325-2626
Kansas bankruptcy lawyer Douglas Depew has helped individuals and businesses in southeast Kansas file for bankruptcy relief in Kansas Bankruptcy Court for more than 35 years. Depew Law Firm is designated as a Debt Relief Age... » Read more

Michael J. McVay PA, Law Office
Phone: 913-281-6605
Michael J. McVay is an attorney in Kansas City, KS, with over 20 years experience.

534 S Kansas Ave
Suite 825
Topeka
, KS
66603
Phone: 785-354-1471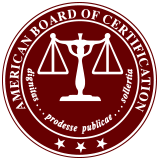 American Board of Certification
Jill A Michaux
Board Certified Specialist in Consumer Bankruptcy Law

Walden & Pfannenstiel Llc
11900 W 87th Street Parkway
Suite 125
Lenexa
, KS
66215
Phone: 913-438-1112

The Smalley Law Firm, Llc
7015 College Blvd.
Suite 375
Overland Park
, KS
66211
Phone: 913-601-3549

Walden & Pfannenstiel Llc
11900 W 87th St Pkwy
Suite 125
Lenexa
, KS
66215
Phone: 913-438-1112

119 W. Iron Street
7th Floor
Salina
, KS
67402
Phone: 785-825-4674

Gary E Hinck, Pa
Phone: 785-267-7090

8700 Monrovia
Suite 310-AI
Lenexa
, KS
66215
Phone: 913-709-0691

200 N. Broadway
Suite 320
Wichita
, KS
67202
Phone: 316-265-3150