27009163
http://lawyers.lawyerlegion.com/
Ira Stewart Wiesner
941-365-9900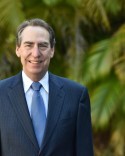 Advocates in Aging: Law Office of Ira S. Wiesner
www.wiesnerlaw.com
Phone: 941-365-9900
The Florida Bar Board of Legal Specialization and Education
Ira Stewart Wiesner
Board Certified Specialist in Elder Law
National Elder Law Foundation
Ira Stewart Wiesner
Certified Elder Law Attorney
About Ira Stewart Wiesner
Mr. Wiesner is a nationally recognized elder law attorney. He is a former President of the National Academy of Elder Law Attorneys. Mr. Wiesner, who is Florida Bar Board Certified in Elder Law devotes a significant portion of his practice to sophisticated estate and tax planning. However, the principal commitment and focus of his practice is on resolving the legal needs of the elderly and their fa... read more »
Biography
Mr. Wiesner is a nationally recognized elder law attorney. He is a former President of the National Academy of Elder Law Attorneys. Mr. Wiesner, who is Florida Bar Board Certified in Elder Law devotes a significant portion of his practice to sophisticated estate and tax planning. However, the principal commitment and focus of his practice is on resolving the legal needs of the elderly and their families. 

He is one of a select group of attorneys nationwide who has been honored as a Fellow of the National Academy of Elder Law Attorneys in recognition of his work in advancing the legal needs of seniors. His involvement ranges from counseling on planning for incapacity, asset preservation and guardianship, to redressing abuse, exploitation and resident's rights issues.
Contact Information
Advocates in Aging: Law Office of Ira S. Wiesner
328 N Rhodes Ave
Sarasota
, FL
34237
www.wiesnerlaw.com
Phone Numbers:
Practice Areas
Area of Practice
% Focus
Real Estate Law
P4
18.00%
Elder Law
P17
13.00%
Wills
S6
13.00%
Trusts
S6
13.00%
Estate and Probate Law
P6
12.00%
Estate Planning
S6
12.00%
Probate
S6
11.00%
Tax Law
P20
8.00%
Credentials
Bar Licenses
| State | Status | Year Acquired |
| --- | --- | --- |
| Florida | Member in Good Standing | 1976 |
Education
| School | Major | Degree | Year Graduated |
| --- | --- | --- | --- |
| University at Buffalo Law School, The State University of New York | | Juris Doctor | 1976 |
Specialty Certifications
| Certification | Specialty | Accredited Organization | Year |
| --- | --- | --- | --- |
| Board Certified Specialist | Elder Law | The Florida Bar Board of Legal Specialization and Education | 1998 |
| Certified Elder Law Attorney* | Elder Law | National Elder Law Foundation | --- |
* Not certified as a specialist by The Florida Bar.
Send an Email to
If your situation is urgent, consider calling this attorney instead of sending an email:
Phone:
Sending an email to this lawyer through an online form does not create an attorney-client relationship. Such a relationship is not established until an official agreement is reached with a lawyer regarding terms of representation. Please don't send a message containing any time-sensitive or confidential information regarding your case via this form.