27010575
http://lawyers.lawyerlegion.com/
David Benenfeld
954-677-0155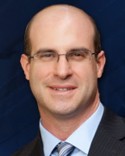 Law Offices of David M. Benenfeld P.A
7800 W Oakland Park Blvd #216 F
Sunrise
, FL
33351
injurylawservice.com
Phone: 954-677-0155
About David Benenfeld
I thoroughly understand Florida's personal injury law and the tactics that insurance companies and their representatives use to avoid paying money to victims. Through years of outstanding service to clients, I have earned a reputation as a reputable advocate for the injured in Florida. I am a veteran of tough negotiations with insurers, and have not only gained the respect of my clients, but als... read more »
Biography
I thoroughly understand Florida's personal injury law and the tactics that insurance companies and their representatives use to avoid paying money to victims.
Through years of outstanding service to clients, I have earned a reputation as a reputable advocate for the injured in Florida.
I am a veteran of tough negotiations with insurers, and have not only gained the respect of my clients, but also the adjusters and attorneys on the other side of the conference table.
They know my reputation for representing real victims with real damages, and as a result, I am able to work with speed and efficiency to help clients obtain all of the money to which they are entitled.
Contact Information
Law Offices of David M. Benenfeld P.A
7800 W Oakland Park Blvd #216 F
Sunrise
, FL
33351
https
Phone Numbers:
Practice Areas
| Area of Practice | % Focus |
| --- | --- |
| Personal Injury | 100.00% |
Credentials
Bar Licenses
| State | Status | Year Acquired |
| --- | --- | --- |
| Florida | Member in Good Standing | 1994 |
Send an Email to David Benenfeld
If your situation is urgent, consider calling this attorney instead of sending an email:
Phone: 954-677-0155