Discrimination Lawyers in Colorado
38
More Employment Law Areas
Showing attorneys 1–15 out of 148 attorneys available for your search query.

Louis L. Underbakke P.C.
2000 S. Colorado Blvd., The Annex Building, Suite 400
Denver
, CO
80222
Phone: 303-507-8117
Reasonable Rates Family Law, Divorce Traffic Offenses Juvenile Civil and Criminal Bankruptcy Chapter 7 and 13 We Are a Debt Relief Agency.    We Help People File For Bankruptcy Relief Under the Bankruptcy Code. Une... » Read more
Colorado Criminal Defense Bar
Louis Larson Underbakke
Member

Mediator & Attorney @ Law; Conflict Resolution Services, Inc
4601 DTC Blvd.
Suite 1000
Denver
, CO
80237
Phone: 303-721-1200
Cathy Klein started her mediation practice 8 yrs. ago with skillful, compassionate and creative solutions to problems. Today she has a reputation of getting the job done effectively while using a creative approach tailored to... » Read more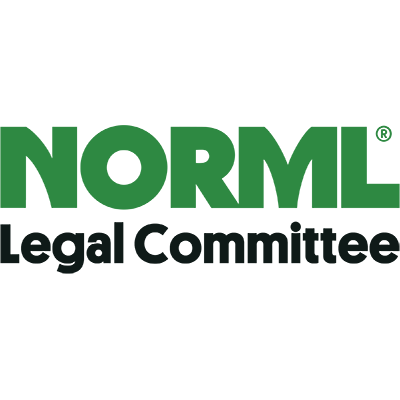 National Organization for the Reform of Marijuana Laws
Cathy A. Klein
Member,
Legal Committee

Light & Miller, LLP
14143 Denver West Pkwy
Suite #100
Golden
, CO
80401
Phone: 720-330-2848
Mr. Light has dedicated his life to helping people and defending their rights and interests. Mr. Light litigated thousands of criminal cases across the state of Colorado as a Deputy State Public Defender in the Glenwood Sprin... » Read more
Colorado Criminal Defense Bar
Christopher Light
Member

The Law Office of Roger J Lucas, LLC
121 S. Tejon St., Suite 900
Colorado Springs
, CO
80903
Phone: 719-475-1600
Respected Colorado Springs Criminal Defense Lawyer handling DUI, DWAI, Drug Offenses, Domestic Violence, Violent Crimes, White Collar / Economic Crimes, Petty Offenses, Traffic Infractions, Felony and Misdemeanor charges, inc... » Read more

Allen Vellone Wolf Helfrich & Factor PC
Phone: 303-534-4499
Kevin D. Allen is an attorney in Denver, CO, with the law firm of Allen Vellone Wolf Helfrich & Factor PC. His practice is focused on employment law and commercial litigation. In the area of employment law, Kevin is expe... » Read more

Fisher & Associates P.C.
3900 E. Mexico Ave.
Suite 950
Denver
, CO
80210
Phone: 303-779-5300
Kimberly L. Wallen is an attorney in Denver, CO. She focuses primarily on representing clients in commercial and civil litigation, including real estate and general commercial and employment disputes.

Killmer, Lane & Newman, LLP
Phone: 303-571-1000

Colorado Criminal Defense Bar
David A Lane
1995 Recipient -
Jonathan Olom Award

Sweeney & Bechtold, LLC
650 S. Cherry Street
Suite 610
Denver
, CO
80246
Phone: 303-865-3733

Freking & Betz, LLC
999 18th Street
Suite 3000
Denver
, CO
80202
Phone: 303-357-2355

McNamara, Roseman & Kazmierski, LLP
Phone: 303-333-8700

Karp Neu Hanlon, PC
201 14th Street
Suite 200
Glenwood Springs
, CO
81602
Phone: 970-945-2261

Law Office of Ralph E. Lamar, IV
Phone: 303-345-3600

Lee E. Christian, P.C.
Phone: 970-484-0300

Arckey & Associates, LLC
7951 E. Maplewood Avenue
Suite 285
Englewood
, CO
80111
Phone: 303-798-8546

Law Offices of Charles W. Hemphill
8441 W. Bowles Avenue
Suite 250
Littleton
, CO
80123
Phone: 303-933-7886