38001762
http://lawyers.lawyerlegion.com/
Jason W. Jordan
303-465-8733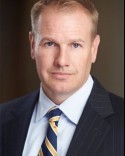 About Jason W. Jordan
Jason W. Jordan is a personal injury attorney in Greenwood Village, CO. He is the founding member of Jordan Law.  His practice includes, but is not limited to, civil litigation, catastrophic injury cases, as well as personal injuries stemming from motor vehicle accidents, semi-truck accidents, and motorcycle accidents, as well as wrongful death, product defects, brain injury, orthopedic injury, s... read more »
Biography
Jason W. Jordan is a personal injury attorney in Greenwood Village, CO. He is the founding member of Jordan Law. 
His practice includes, but is not limited to, civil litigation, catastrophic injury cases, as well as personal injuries stemming from motor vehicle accidents, semi-truck accidents, and motorcycle accidents, as well as wrongful death, product defects, brain injury, orthopedic injury, spinal cord injury, and bad faith insurance litigation.
Attorney Jason Jordan recently joined the American Bar Association and was appointed to the Board of Directors of the Colorado Trial Lawyer Association.
Practice Areas
| Area of Practice | % Focus |
| --- | --- |
| Personal Injury | 100.00% |
Credentials
Bar Licenses
| State | Status | Year Acquired |
| --- | --- | --- |
| Colorado | Member in Good Standing | 2006 |
Associations
| Position | Organization | Duration |
| --- | --- | --- |
| Board of Directors | Colorado Trial Lawyer Association | present |
Send an Email to Jason W. Jordan
If your situation is urgent, consider calling this attorney instead of sending an email:
Phone: 303-465-8733