48000769
http://lawyers.lawyerlegion.com/
Mark P Breyer
480-496-7310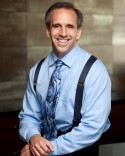 State Bar of Arizona Board of Legal Specialization
Mark P Breyer
Board Certified Specialist in Personal Injury and Wrongful Death
About Mark P Breyer
Mark is a "certified specialist" in Injury and Wrongful Death law. Less than 2% of all Arizona lawyers have earned this certification of expertise by the State Bar of Arizona. Only a small percentage of Arizona lawyers are even qualified to sit for the exam to earn this distinction. Among other qualifications, to earn this certification an attorney must have gone to trial for his client in a perso... read more »
Biography
Mark is a "certified specialist" in Injury and Wrongful Death law. Less than 2% of all Arizona lawyers have earned this certification of expertise by the State Bar of Arizona. Only a small percentage of Arizona lawyers are even qualified to sit for the exam to earn this distinction. Among other qualifications, to earn this certification an attorney must have gone to trial for his client in a personal injury matter a requisite number of times as well as received positive feedback from other personal injury lawyers, insurance defense lawyers, and even the judges in front of whom the attorney has tried cases. After all of the feedback is received and reviewed by the State Bar, the attorney must pass a challenging exam which is given to test the attorney's knowledge and grasp of personal injury law, and Mark has received this distinction.

Along with having earned this designation, Mark Breyer and his wife Alexis lead the Husband and Wife Law Team. Also known as Breyer Law Offices, P.C., the firm's attorneys are experienced personal injury lawyers who have been representing victims of serious injury and wrongful death for decades. Mark and Alexis Breyer's goal is to give clients the highest possible level of communication and legal service, and have more than earned their reputation as supportive, capable, and determined attorneys who can win.
Contact Information
Breyer Law Offices, P.C.
Phoenix
, AZ
85044
https
Phone Numbers:
Office:

480-496-7310

Office:

480-588-8508
Secondary Address:
15715 S. 46th St.
Suite 100
Phoenix
, AZ
85048
Practice Areas
| Area of Practice | % Focus |
| --- | --- |
| Personal Injury | 27.00% |
| Motor Vehicle Accidents | 22.00% |
| Motorcycle Accidents | 7.00% |
| Commercial Truck Accidents | 7.00% |
| Pedestrian Accidents | 4.00% |
| Boating Accidents | 4.00% |
| Insurance Bad Faith | 4.00% |
| Wrongful Death | 4.00% |
| Nursing Home Abuse | 4.00% |
| Spinal Cord Injuries | 4.00% |
| Dog Bites | 4.00% |
| Premises Liability | 3.00% |
| Workplace Injuries | 2.00% |
| Products Liability | 2.00% |
| Brain Injury | 2.00% |
Credentials
Education
| School | Major | Degree | Year Graduated |
| --- | --- | --- | --- |
| Syracuse | | | --- |
Specialty Certifications
| Certification | Specialty | Accredited Organization | Year |
| --- | --- | --- | --- |
| Board Certified Specialist | Personal Injury and Wrongful Death | State Bar of Arizona Board of Legal Specialization | --- |
Send an Email to Mark P Breyer
If your situation is urgent, consider calling this attorney instead of sending an email:
Phone: 480-496-7310